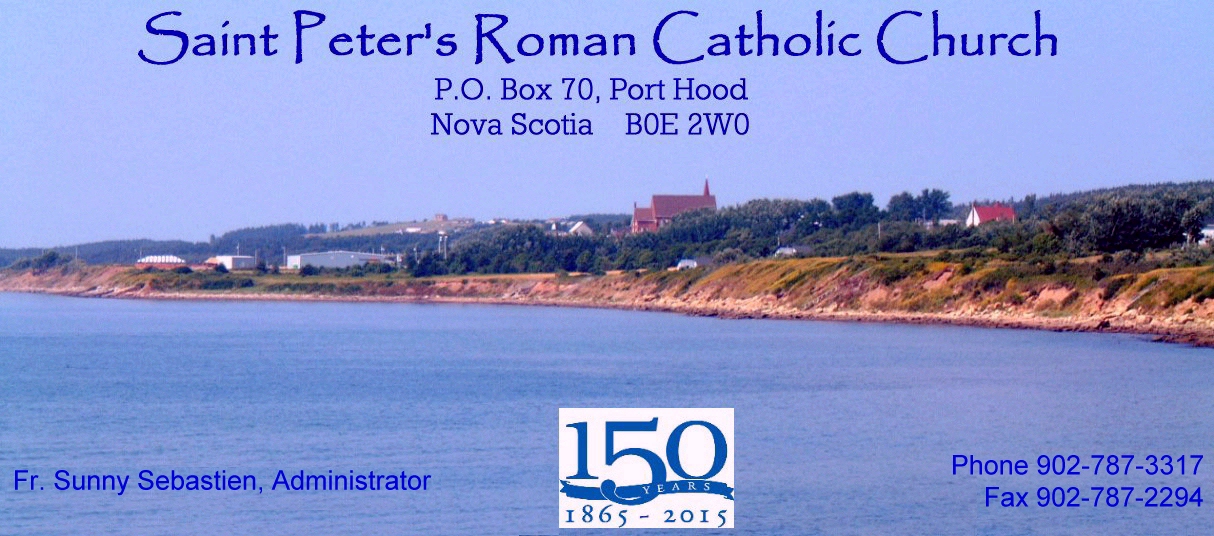 ---
---
---
ALWAYS REMEMBER TO "REFRESH" (F5) ANY PAGE YOU VISIT FREQUENTLY; YOUR COMPUTER'S CACHE COPY MAY NOT REFLECT RECENT CHANGES!


















free-Counters.org
---
This page photo by LeeMartin courtesy of Wikimedia (p.domain (c)2001). .. . . . . This website first appeared Friday, February 18th., 2011 . . . .
(c)2018 All rights reserved St. Peter's Roman Catholic Parish, Port Hood, Nova Scotia, CANADA
website development and maintenance ~ mdallien; technical support ~jdallien.
---